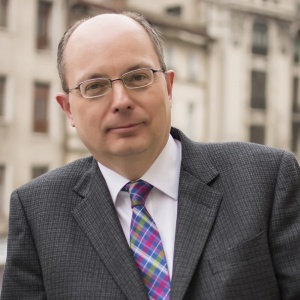 Wiceprezes, Development Northern Europe, Eastern Europe & Balkans, Accor
Frank Reul
He has extensive experience in hotel management and operations. He started his career in 1988 in Brussels and Bruges in Belgium in senior operational roles at Accor. He quickly got promoted to Director of Food and Beverage at the Novotel Sheremetyevo-2 in Moscow, Russia in 1992.
After spending three years in Moscow he moved back to London to and begun his ten years long career in the United Kingdom at Accor. He started at one of the busiest airport's Novotel, at the Heathrow as an Operations Manager. He then held several General Manager positions across the United Kingdom: Novotel Preston, Novotel Southampton, Novotel Milton Keynes, Novotel Bristol Centre. In 2006 he moved to Turkey, where he directed and managed one of the key hotels in Istanbul, the Novotel Istanbul. He then spent two years as a General Manager at Novotel Trabzon.
After more than 20 years of service at AccorHotels he had been appointed to Area General Manager for Lithuania, Latvia and Estonia, then from 2014, to the Area General Manager for Romania, Bulgaria and Macedonia where he oversaw of operations and development including development in the Balkans and Croatia. From September 2017 he has been appointed to Head of Development Orbis/AccorHotels for Eastern Europe and from 2018 he holds the position of VP Development Accor Eastern Europe.
He is fluent in Dutch, English, French and speaks German as well. He is an avid fan of history, wines and the Arsenal.
pozostali prelegenci
zobacz