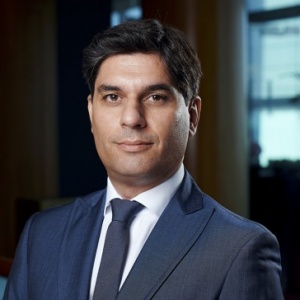 Dyrektor ds. rozwoju w Europie Północnej, IHG
Miguel Martins
Miguel currently holds the position of Head Development Northern Europe responsible for developing IHG's brands in DACH, Nordics and Eastern Europe, including Germany, Austria, Switzerland, Lichtenstein, Norway, Denmark, Sweden, Finland, The Netherlands, Bulgaria, Czech Republic, Hungary, Poland, Slovakia and Romania. Working collaboratively with development partners is key to his success, whilst delivering value for both franchised and managed hotels.
With IHG since 2015, Miguel is responsible for the signing of over 35 new deals, the majority across Poland and Eastern Europe and more recently in the Nordics.
He works across the entire IHG brand portfolio including luxury and is specialized in the diverse upscale and mainstream brands.
Prior to joining IHG, Miguel co-founded the Polish Hotel Company which was responsible for the roll out of some of IHG's most well-known brands in Poland, such as the Holiday Inn, Holiday Inn Express and Crowne Plaza. Miguel oversaw amongst others the Holiday Inn Express Warsaw Airport from its conceptual design, financing, coordination with IHG and construction surveying, right through to its pre-opening and management.
Miguel has extensive international experience in hotel management and development and has been involved in over 20 projects in Europe, including Portugal, Spain and Poland.
Miguel also worked as a Senior Consultant at an international hotel & asset management company based in Portugal where he was involved on various projects under local and international brands.
pozostali prelegenci
zobacz