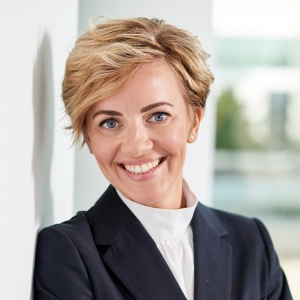 Wiceprezes ds. Rozwoju, Radisson Hotel Group
Valerie Schuermans
As a key member of the Development department, Valerie Schuermans is responsible for Radisson Hotel Group's business development activities in main parts of Western and Central Europe.
Valerie is an experienced development professional with a history of providing exciting new opportunities to enhance the group's portfolio across Europe – delivering value to owners and guests alike. She has played a major role in strengthening Radisson Hotel Group's position in core markets such as Paris, Barcelona, Brussels, Warsaw, Prague and many others. This includes her work to drive the development of the group's brand portfolio – helping to elevate Radisson Blu to its leading position as Europe's largest upper upscale brand and introducing the group's new brands to the market, where she has been vital to Radisson RED's European growth journey.
Employing her expertise within, and understanding of, European markets, Valerie has delivered many remarkable achievements. Among these the doubling of the Park Inn by Radisson portfolio in Belgium, the establishment of the Park Inn by Radisson footprint in Amsterdam and the recent growth acceleration in Poland and Spain. On top of these development activities, Valerie is also a key contributor to contract management solutions for existing partners.
Valerie epitomizes the Radisson Hotel Group ethos of growing talent from within. Joining the group in 2009, she progressed in 2018 to her current position as one of the group's valued Vice Presidents.
Before joining Radisson Hotel Group, Valerie started her career as an Account Manager in the banking industry at KBC Real Estate NV. In this role, she led several large credit transactions for commercial real estate projects across Central Europe – and was introduced to hotel development through her activities in hotel real estate financing.
A Belgian national, Valerie holds a master's degree in Commercial Engineering from the University of Antwerp in Belgium.
pozostali prelegenci
zobacz